Featured On: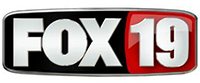 The
Experience &
Knowledge
of a Big Firm …
At Wolterman Law Office, attorneys Steve Wolterman and Matthew Metzger are well-versed in the law and bring their deep understanding to each case they take. From a convenient Loveland office, they create pragmatic legal approaches for both individuals and businesses based on the unique circumstances involved.
… And The

Care & Attention


of a Small Firm

Attorneys Steve and Matthew want to truly make a difference in their client's lives, whether the issue they are working on pertains to an individual issue or affects an entire business. They serve people with respect and dignity, not simply as a case number. Steve founded this firm so that he could get to know the people he was helping and make sure each legal issue got the attention it deserved. The attorneys have over 20 years of combined experience, which gives them a deep understanding of the laws involved when helping Ohio residents and businesses.
For Individuals
For Businesses
Who you choose to represent you in a legal issue matters
Not every attorney or law office holds itself to the high standards on which we pride ourselves. We are ready to leverage our experience and skill to help you navigate the often confusing and convoluted legal landscape, keeping you up to date every step of the way.
Proudly Serving Southwest Ohio
Schedule a consultation at Wolterman Law Office and talk with Steve and Matthew about how they can help you or your business.